Are you looking to expand your knowledge, gain new skills, or earn a certification from the comfort of your home? edX is here to transform your learni
Are you looking to expand your knowledge, gain new skills, or earn a certification from the comfort of your home? edX is here to transform your learning experience. In this article, we'll take an in-depth look at edX, exploring its features, course offerings, learning experience, affordability, and much more.
What is edX?
edX is an online learning platform that offers a wide range of courses from top universities and institutions worldwide. Founded in 2012 by Harvard University and MIT, it has become a renowned name in the field of online education.
History and Background
Founded on the principles of providing high-quality education accessible to all, edX has grown into a vast ecosystem of learning. Over the years, it has partnered with numerous universities and colleges, making it a hub for diverse educational content. The platform's history showcases its commitment to delivering quality education to a global audience.
How Does edX Work?
At its core, edX provides a platform for learners to access a multitude of courses. These courses can be audited for free, or you can choose to pursue a verified certificate by paying a fee. Some even offer the option to earn a full-fledged degree, such as a Master's or a MicroMasters program. This flexibility ensures that learners of all backgrounds can access the education they need.
Courses Offered
edX Course Categories
edX offers courses in a wide array of categories, including but not limited to:
Business and Management
Healthcare
Language
Science
Engineering
These categories cater to a broad spectrum of interests and career paths. Whether you're a business professional looking to upskill or a science enthusiast seeking to explore new areas, edX has you covered.
Certifications and Degrees
Many courses on edX offer certifications upon completion, enhancing your resume and professional profile. Additionally, some systems allow you to earn degrees, which can be a significant step toward career advancement. The option to earn degrees is particularly valuable, as it opens doors to advanced job opportunities and higher earning potential.
edX Learning Experience
Interactive Learning
One of the standout features of edX is its interactive learning approach. Courses often include video lectures, quizzes, assignments, and discussion forums, allowing students to engage actively with the content and instructors. This interactive approach fosters a deeper understanding of the subject matter and facilitates peer-to-peer learning.
edX Instructors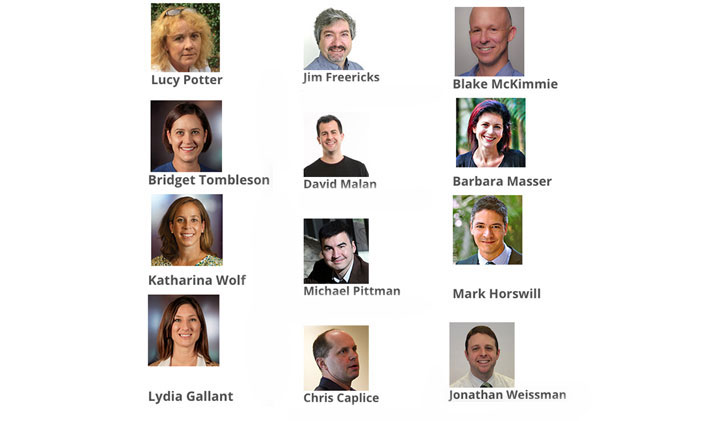 Experts in their respective fields created and taught the edX courses. You'll have the opportunity to learn from some of the brightest minds in academia. The quality of instruction is one of the pillars of edX, ensuring that learners receive a top-notch education from the best in the industry.
edX Pricing and Affordability
While many courses are available for free, the cost of earning a certificate or degree can vary. However, compared to traditional education, edX remains a more cost-effective option. The ability to access high-quality courses at a fraction of the cost of conventional schooling is a game-changer for many learners, especially those on a budget.
edX Reviews and Feedback
Pros of edX
Access to courses from prestigious institutions: edX's partnerships with top universities make quality education accessible.
Flexibility to learn at your own pace: Self-paced learning allows you to balance your education with other commitments.
A variety of subjects and degrees to choose from: The extensive course catalog ensures that there's something for everyone.
A strong online community for networking and support: Connect with peers and instructors for a richer learning experience.
Cons of edX
The cost of certificates and degrees: While many courses are affordable, some certificates and degrees can be relatively expensive.
Self-discipline is necessary for online learning. As with any online learning platform, self-motivation and time management are essential.
Not all courses offer university credit. If university credit is a priority, ensure your chosen method provides it.
edX vs. Other Online Learning Platforms
edX faces competition from other online learning platforms like Coursera and Udemy. It's essential to compare features and course offerings to find the one that suits your learning needs best. Each forum has its unique strengths, and your choice should align with your specific goals.
Is edX Worth It?
The worth of edX depends on your educational and career goals. If you're looking for a flexible, affordable, and reputable platform to learn and enhance your skills, edX could be the perfect choice. Consider your aspirations and the courses available on edX to determine if they align with your ambitions.
Conclusion
edX has significantly changed the landscape of online education. With a vast selection of courses, interactive learning experiences, and valuable certifications, it's an excellent option for anyone looking to advance their knowledge and career. The platform's commitment to accessibility and quality education makes it a valuable resource in the digital age.
Frequently Asked Questions (FAQs)
Is edX a credible platform for online learning?

Absolutely. edX collaborates with top institutions worldwide, ensuring high-quality education.

How much does it cost to earn a certificate on edX?

Certificate prices vary depending on the course, but they are generally affordable.

Can I earn a degree through edX?

Yes, many courses offer degree programs that can be a significant boost to your career.

Is edX user-friendly for beginners?

Yes, edX provides an intuitive interface suitable for learners of all levels.

What is the typical course duration on edX?

Course lengths can vary, but most courses are self-paced, allowing you to complete them at your convenience.